Customize Festoon Lighting
Full range of high quality festoon lighting outdoor. Our range includes many types of festoon lighting, JAMES festoon lighting outdoor for most applications or for new projects. Most items carry full approvals of CE and VDE and / or UL approval and all are compliant with RoHS.
If you need to buy festoon lighting, then start here and JAMES will give you products that exceed your expectations.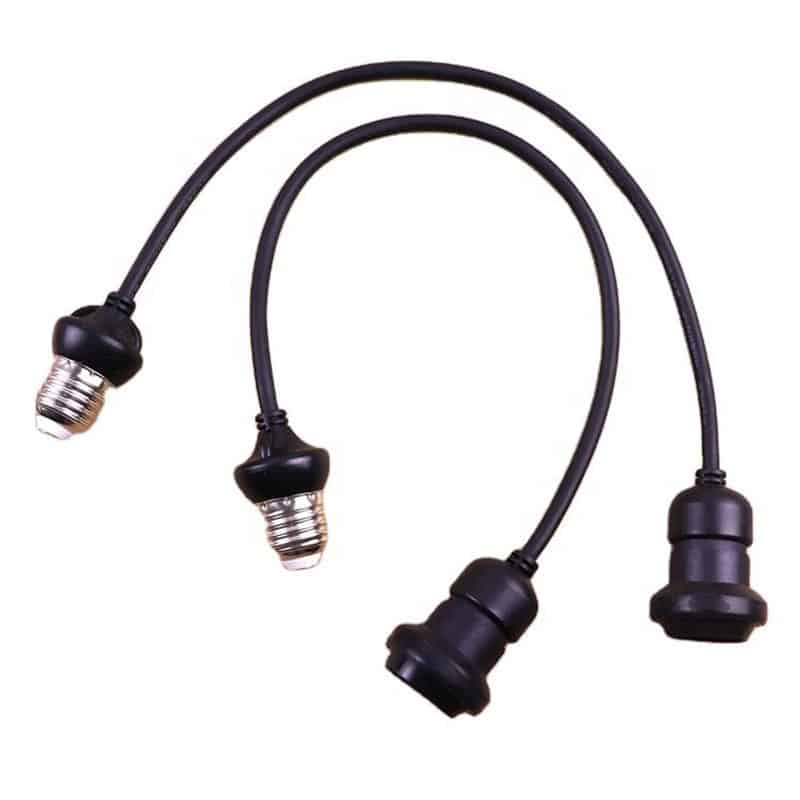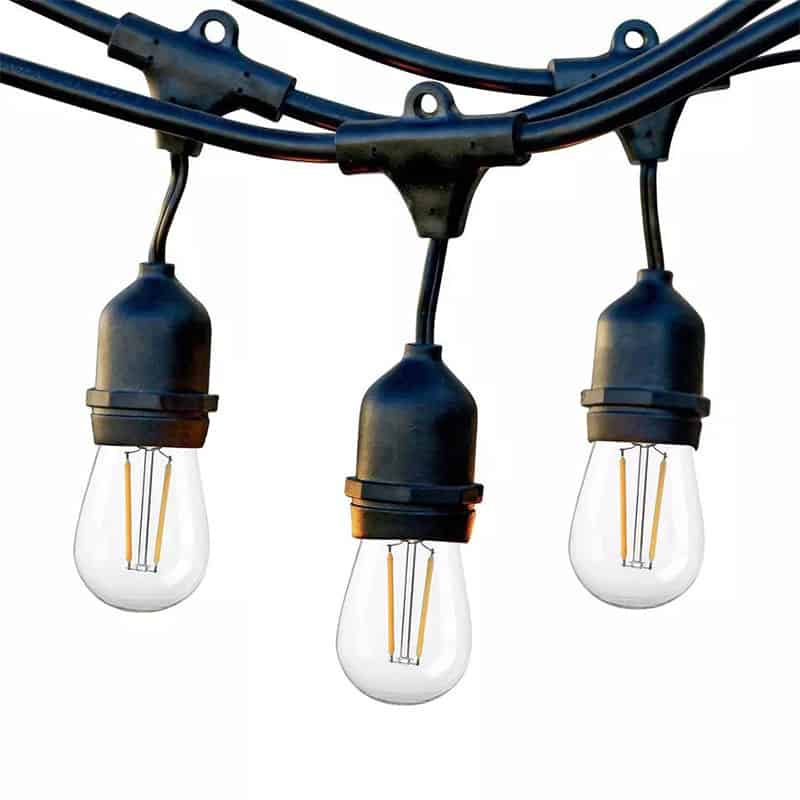 E26 Garden festoon lighting
Waterproof E26 lampholder
RGB Christmas festoon lighting
E27 Party String Belt Lighting
Add Your Heading Text Here
Festoon lighting garden clear
What is a festoon lighting
Festoon lighting is a type of outdoor lighting that is often used to decorate outdoor spaces for events or special occasions. It typically consists of a series of lights that are strung along a cord or wire, creating a festive and inviting atmosphere.
If you do not find the right f for you in our regular product list. you just provide a few sample data and our engineers will provide you with a satisfactory solution from a professional point of view. JAMES is a professional manufacturer of festoon outdoor lighting from China. 
All You Need To Know About Festoon Lighting
Festoon lighting (also known as holiday lights or party lighting) are those traditional, large-bulb garland lights you see hanging in playgrounds in 1960s European and American love movies. They are oversized glass globes, usually warm white or multi-colored, they are very popular now.
Festoon lighting can be used to illuminate a variety of outdoor spaces, including patios, decks, gardens, and pathways. It is often used to highlight architectural features, such as pergolas, trees, or columns, or to create a specific ambiance, such as a romantic or cozy atmosphere.
Festoon lighting are versatile as they come with distinct lamp types such as LED, Filament, or Incandescent globes. LED lamps can last for about 50,000 hours as they use low voltage to run. Incandescent bulbs, on their part, are less expensive but can last for about 2500 hours.
About product customization
Length and spacing: Festoon lighting
Festoon lighting comes in a variety of lengths and spacing between bulbs to suit different needs and preferences.
The length and spacing you choose will depend on the area you want to light up and the look you want to achieve.
Festoon lighting with tighter spacing between bulbs will create a brighter and more intense look, while festoon lighting with wider spacing will create a more subtle and romantic atmosphere.
Lamp Count:10/ 25/30/50 Bulbs
Spacing: 12 in.
Lamp & Socket Type: G40 W/ a E12 base
Total Length (end to end): around 10FT/25FT/30FT/50FT
Length of segment from plug to 1st bulb: 1/2 ft (6 in.)
Connect up to max. of 3 strands.
Application: Patio String Lights & Christmas Decorative Lights& Holiday Lights & Umbrella Lights Perfect for Backyards, Gazebos, Gardens, Pergolas, Decks, City Rooftops, Weddings, Bbq, Dinner Parties, Birthday Parties, etc.
Are festoon lighting waterproof?
Festoon lighting can be waterproof or not depending on the type and rating of the product. If the festoon lighting is designed and rated for outdoor use, it will typically be waterproof to protect against rain and moisture.
However, if the festoon lighting is intended for indoor use only, it may not be waterproof and could be damaged if exposed to water.
How to Buy Festoon Lighting
Here are some steps you can follow to purchase festoon lighting:
Determine the type of festoon lighting you need: LED, solar-powered, and battery-operated. 

Consider the length and spacing: Festoon lights come in different lengths and spacing between the bulbs. 

Contact Us: JAMES are a proffessional manufacturer for festoon lighting since 1991.

place your order, and wait for it to be delivered.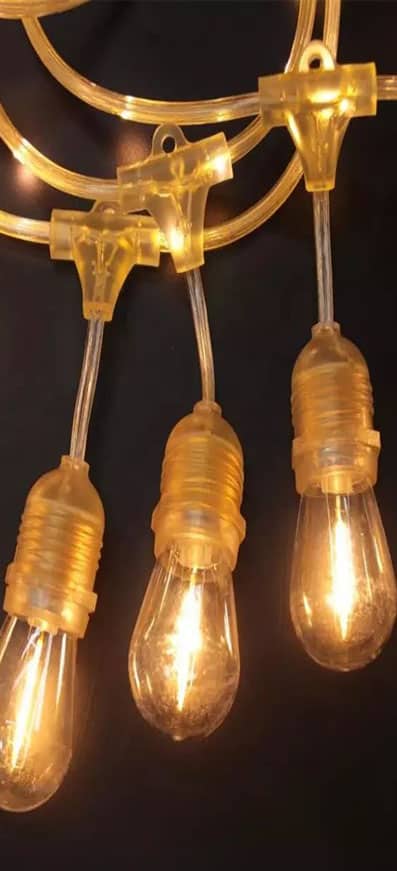 We Leave
No Room
For Doubt
Yes, We are a proffessional manufacturer for festoon lighting since 1991, export to UK, USA, France, Germany, Brazil,  Middle east, ect.
You can send your drawing with technology requirements, and inform your purchase quantity.
Can you provide the free samples?
Yes, after festoon outdoor lighting price confirmation, you can require for samples to check our quality counter display.
Can you accept OEM & ODM?
Yes, we have a professional team to produce the festoon outdoor lighting according to your demands and drawing. Providing 3D and pdf drawing to help you to design.
What about the lead time for order?
To be honest, it depends on the order quantity and the season you place the order. If you are very urgent to get the festoon lighting outdoor, please let us know, we'll try to make your products priority.
WHAT ARE THE PAYMENT OPTIONS?
We have the following payment methods:
1. Lead Time: 20 days after received 30% deposit
2. Payment: T/T, L/C at sight, Western Union
3. Free samples for one to three pieces, Freight on the customers' side
4. LCL by express, e.g: FEDEX, DHL,UPS,TNT,etc 5. FCL or LCL by ship
Send us a message if you have any questions or request a quote.